Reviews
Here what people are saying about us.....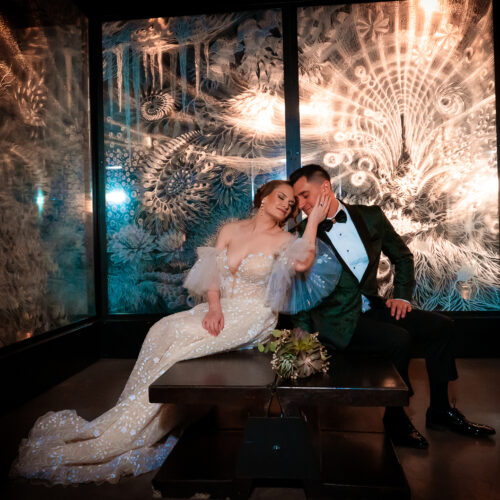 "From start to finish, the LV Wedding Connection team went above and beyond to ensure that our special day was nothing short of perfect. Joni, our coordinator, was incredibly attentive and responsive, answering all of our questions and addressing any concerns we had. The entire team was professional, friendly, and made us feel at ease throughout the entire process.
Our photographer was especially amazing. She gave us great direction during our photoshoot and captured every special moment perfectly. If you're looking for an affordable, stress-free, and unforgettable wedding experience in Las Vegas, Joni and team are the ones to work with!"
---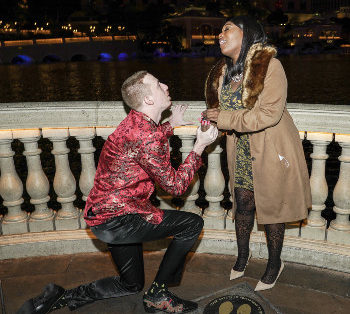 Joni did an excellent job organizing and planning everything from the beginning to end. Our professional photographer John did an amazing job directing us on how to pose, capturing the perfect angles. The entire experience was absolutely magical. My fiancé absolutely was in awe of the experience. From the champagne 🥂that your greeted with on the limousine ride to the professional photographer, not to mention the helicopter 🚁ride it was an absolutely amazing thought out experience! I would definitely recommend you putting your purposal plans in the hands of LV Wedding Connection. They are affordable and are on top of things. Please consider them for your next booking. You won't regret it. I know I didn't! 🗣🥂🚁👌💯🔥🥰💝😘😍😊
David
---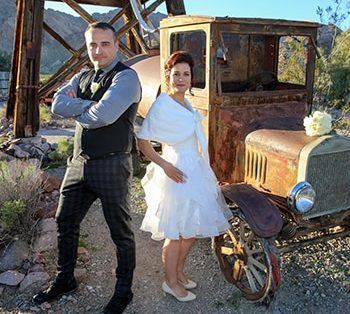 Wwaahhhhhh, I can't think of other words than INCREDIBLE !!! This marriage was far beyond what we had imagined. Everything was great, we were stars, the team was great. Johni was great at finalizing the final arrangements the day before. Then Cheryl, did a hairstyle and makeup that I loved! (At the beginning we had a hard time finding ourselves, I was a little stressed but it passed quickly, the timing was perfect we had the time !!!) We chatted and had a great time. Then John ... then John was extraordinary !!! During the trip he told us a lot about the city, we learned a lot! When we arrived, we were surprised (a little scared) we had a moment of hesitation because we understood that there was a photographer, another person who took photos and video, we had not understood that it was John. We had no idea that one person could actually do all of these roles. But it quickly passed us because he started taking pictures, with an incredible staging, we were stars, there are no other words !!! The decor is magnificent. The person who performed the ceremony gave Avant advice and guided us. John put the 3 musics at the right time, the ceremony was very intense (I cried a lot, but impossible to hold back !!!). Then the cake, the champagne, all the staging of the photos, we had an extraordinary time, I have tears in my eyes thinking about it !!!). Then John took us to the restaurant, but in the meantime he agreed to make a detour for a night photo at the welcome to las vegas sign (a huge THANK YOU !!!). The top of the world meal was delicious). During the journeys John explained many things about the city to us, it was a very good moment of exchanges.
Here we are, we want to thank you from the bottom of my heart, and also thank jony, cheryl, john, and the officiant (we don't remember his name).
Eric, you have done an extraordinary job with your team, it was way beyond our expectations, we can't wait to see the photos and the video.
Thank you for allowing others to experience moments like this, very intense in emotions. We wish you much success for the future.
Marion and Romans
---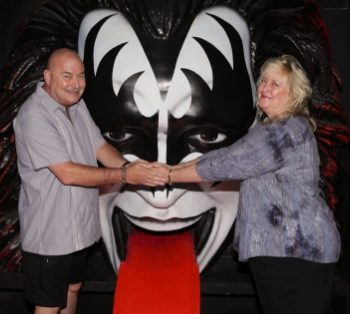 John,
Thank you for your excellent photography skills at our wedding vow renewal ceremony at the Kiss Wedding Chapel. We had a great time and you were wonderful to work with. Here is the batch that Gene said he would send you. It was a pleasure to meet you. We will contact you if we come back to Vegas. Take care and thanks again!
Gene Ray & Teresa.
---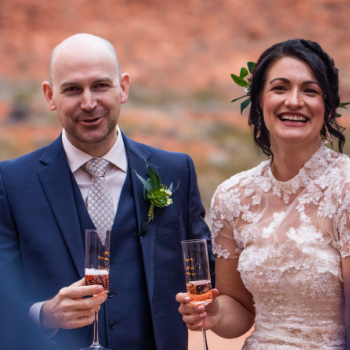 Joni helped to create a wedding of my dream. We had a ceremony at Valley of Fire and she made it all easy and smooth. She handled some of my problematic vendors with ease and I can't be more grateful for her. She responded to my emails within minutes even I asked her not to worry until the next day or when free. So very professional and sweet. She kept her positive attitude and everything was exactly as I dreamt of. We asked her to step in and be also our coordinator for the reception part because of not very cooperative and caring event manager at our venue. I know for sure that part went smoothly only because of her.
Amazing person! Highly recommend to all ladies who appreciate attentive, very professional and very very caring coordinator to make your day really stress free.
---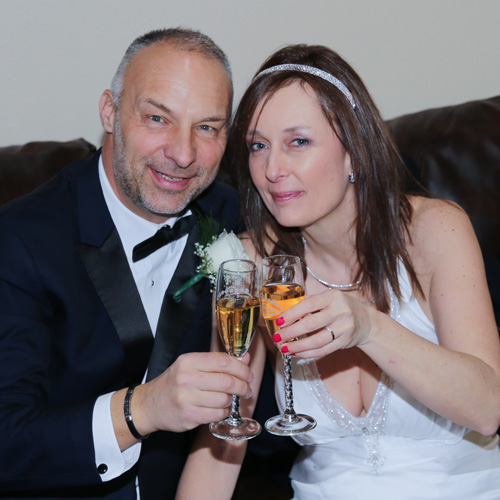 A very very Big "thank you" for you two !!!
Your welcome, your smile and sympathy have largely contributed to our happiness and to the success of this wonderful day !!
You are two beautiful people, do not change anything!
We hope that you will come one day to discover France in your turn, do not hesitate to sign us
From now on you will be present for us forever
Mille MERCI Véronique and Franck
---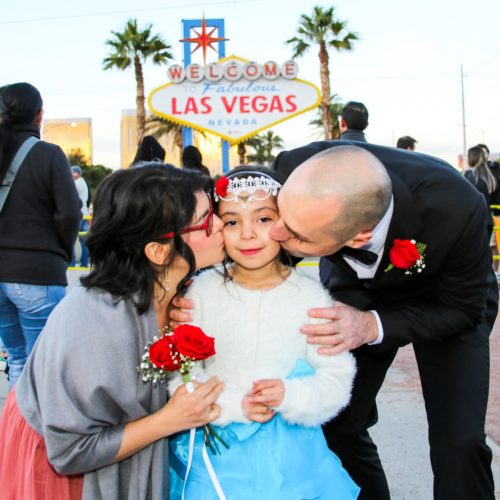 Hello Joni,I do not know if you have received my message via my personal email, that's why I write you from my professional mailbox.
Thank you very much for your message. The photos are very beautiful, John was able to capture our emotions and made great photos; The ceremony was moving for us. We shared the pictures with our relatives who all told us that the photos were superb. So congratulations to John for his excellent work in addition to his sympathy and good humor.We wanted to thank also the minister who was very warm with us and gave us confidence despite the great emotions that we felt at that moment. !
And I also wanted to thank you Joni, for your welcome and your kindness on the occasion of our meeting at the hotel. our thanks also go to Davina and her great work for me and my daughter. I liked talking with her and chatting during our date. i loved to speak english actually 🙂
we were really delighted with the organization of our wedding.
Las Vegas has remained in our hearts. We will come back!
Sincerely, 🙂
Carole, Gabriel & Fanélie
Carole, Gabriel & Fanélie
---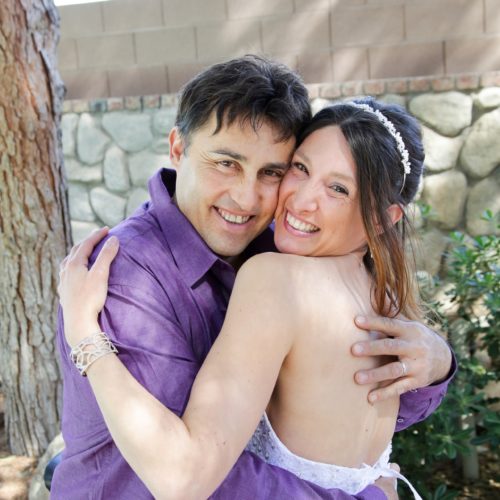 Hello,
Here we are back in France, with stars in the eyes, a huge thank you to the team, you are all great, everything was perfect. You have achieved the wedding of our dreams, a wonderful memory that we have lived in family, a great moment filled with joy and happiness, we are very happy to have shared this moment in your company. What more than a huge THANK YOU to the entire team.
We ordered our photos, they are beautiful, the choice was difficult since we love them all, Congratulations to Mr. Photographer
We will not forget you!
Sincerely
Mr & Mrs Montaz Pascal and Joëlle as well as their daughters Chanelle and Oria.
Email from: Mr & Mrs Montaz Pascal and Joëlle as well as their daughters Chanelle and Oria.
---
We just received the pictures Joni , you can say a big thank you for this beautiful gift and sending it to us . The photos are beautiful and they have allowed us to immerse ourselves in our dream.A each photo we relive the wonderful moments that your team did and we live every moment with emotion.
MR. ROCHE
---
Joni!
How can I say thanks when thanks just isn't enough... - You and your team made our wedding day super special for both of us - and the photo's are Fantastic!
How about Italian - OTTIMO!!! - The Best!
DAVID & TIFFANY
---
Joni, we just wanted to thank you and John for the amazing experience we shared in Las Vegas. I am sorry it has taken me this long to say how much we appreciated and enjoyed our wedding. If there is anywhere I can rate/review/recommend let me know.....we had so much fun!!! What a blessed Saturday and we can not thank you enough for the work you did. I personally was blown away by the staff of the Hilton Garden Inn. Hope this finds you well and good.
RYAN BARON HUNTER
Graphic Artist
---
LV Wedding Connection helped make this most sacred of days one that exceeded every last expectation! The space they found for us was beyond perfect - it gave us the ideal backdrop for our celebration. Joni and Leslie were both so immensely pleasant to work with - insanely knowledgeable about all things wedding-related in Vegas, and their bubbly-sweet demeanors just added to our enthusiasm. We loved our experience with LV Wedding Connection, and we loved our wedding! We're eternally grateful 🙂
KITTY