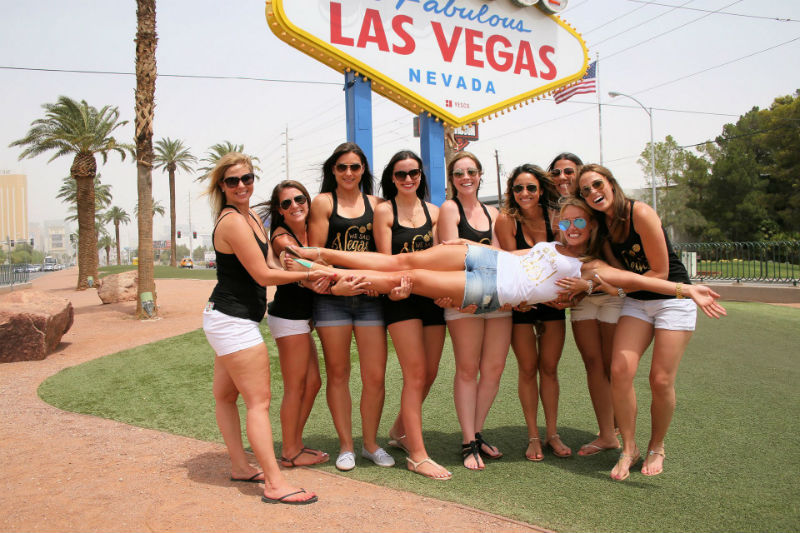 Kiss the Single Life Good-bye!
Not only are we leaders in destination weddings, we are breaking ground for destination bachelor and bachelorette parties, too! A photo tour is the perfect way to engrave special memories into time; the best kind of memento is a photo that you can cherish forever. We want to do everything we can to make your bachelor or bachelorette party as fun and unique as possible. We will be your one call, that's all reservation. Because we have been in the tourism business for over 36 years, we have developed strong relationships with several industries. We always "know a guy" for whatever it is you are looking for. Whether you want to add a show or dinner reservation to your itinerary, or you would like engraved champagne flutes and matching sashes, we can make that happen! Our goal above all else is to make your Photo Tour experience a special story that you can tell everyone about.
Our bachelor and bachelorette party specialists take pride in being able to tell you there is nothing for you to worry about. We can be as little or as actively involved as you'd like! Some of our customers call us with a specific idea in mind and all they'd like us to do is make the reservations. Other customers need a little more direction and like to plan out their party with our assistance. Our team is prepared for either type of customer or somewhere in between! This is what we love to do. When you arrive to Las Vegas and you are preparing for your tour, all you will have to know is your pick-up place and time. Just follow your itinerary and we will take care of the rest of the details.